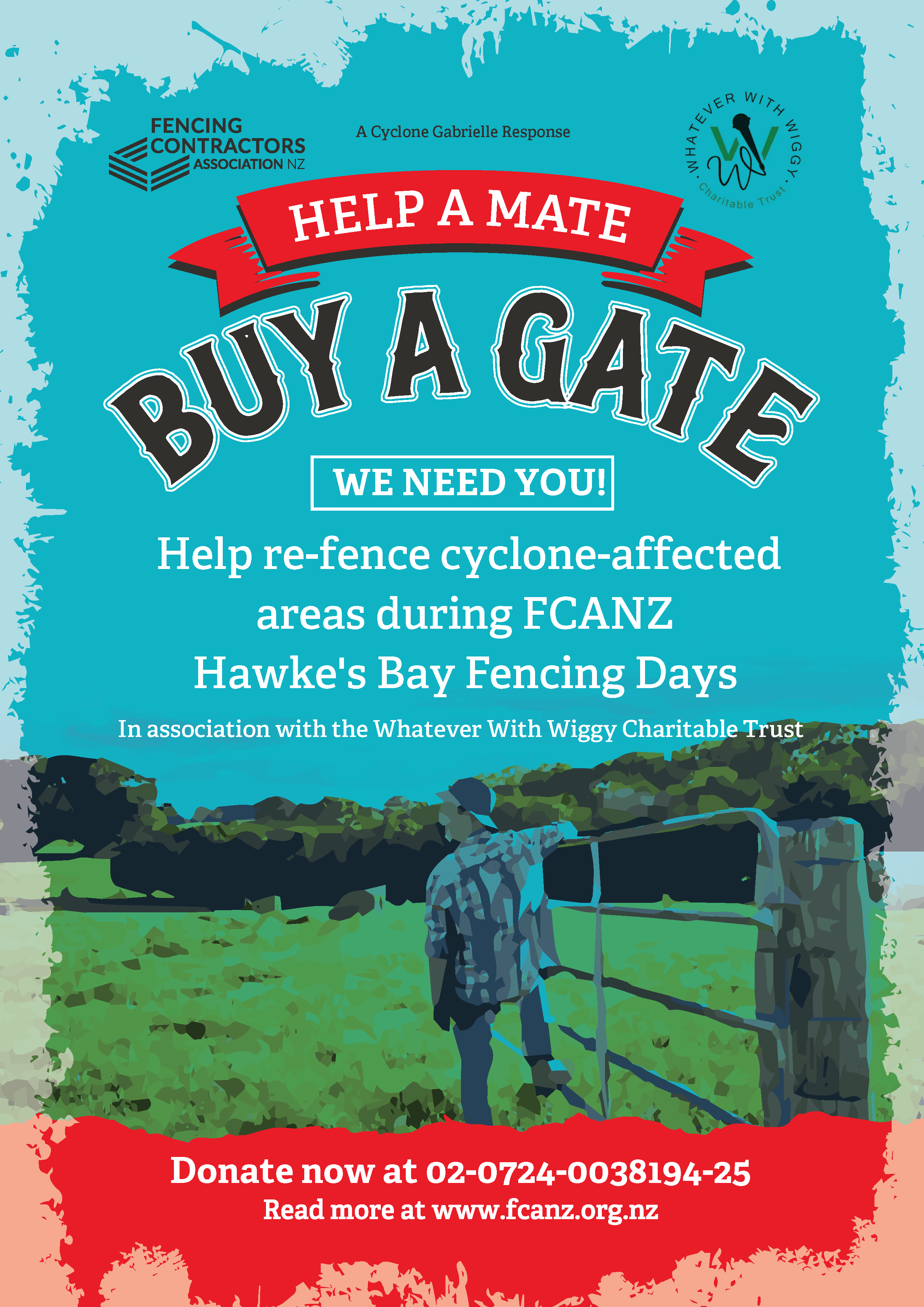 In association with our Patron Craig "Wiggy" Wiggins and our Partners, we've launched the "HELP A MATE, BUY A GATE" fundraising campaign.
Every donation will be used by the Association to purchase fencing supplies needed to help with the re-fencing of cyclone-affected areas during  FCANZ Re-Fencing Days. Donate now at 02-0724-0038194-25
The first FCANZ Re-Fencing Days were held on 18-19 May in Ōtāne, during which time 26 fencers re-instated 5km of essential fencing across six properties.
Recovery will be long and hard, but we're there to support our members in their communities in any way we can.
Can you "help a mate" at future FCANZ Re-Fencing Days?
Our next event will be in Spring 2023. Register your interest by emailing
East Coasters – have you lost fencing due to Cyclone Garbielle?
The Fencing Contractors Association of NZ (FCANZ) has created this survey to understand the scope of re-fencing required following the Cyclone Gabrielle disaster earlier this year. Many questions have been asked about how much fencing has been lost; this survey digs deeper into the types of fencing. The purpose is to enable us to communicate high-level information with our partners, who are suppliers to the industry, to help ensure a robust supply chain in the coming months.
Your information will not be distributed to other parties unless you authorise it.
Complete Survey